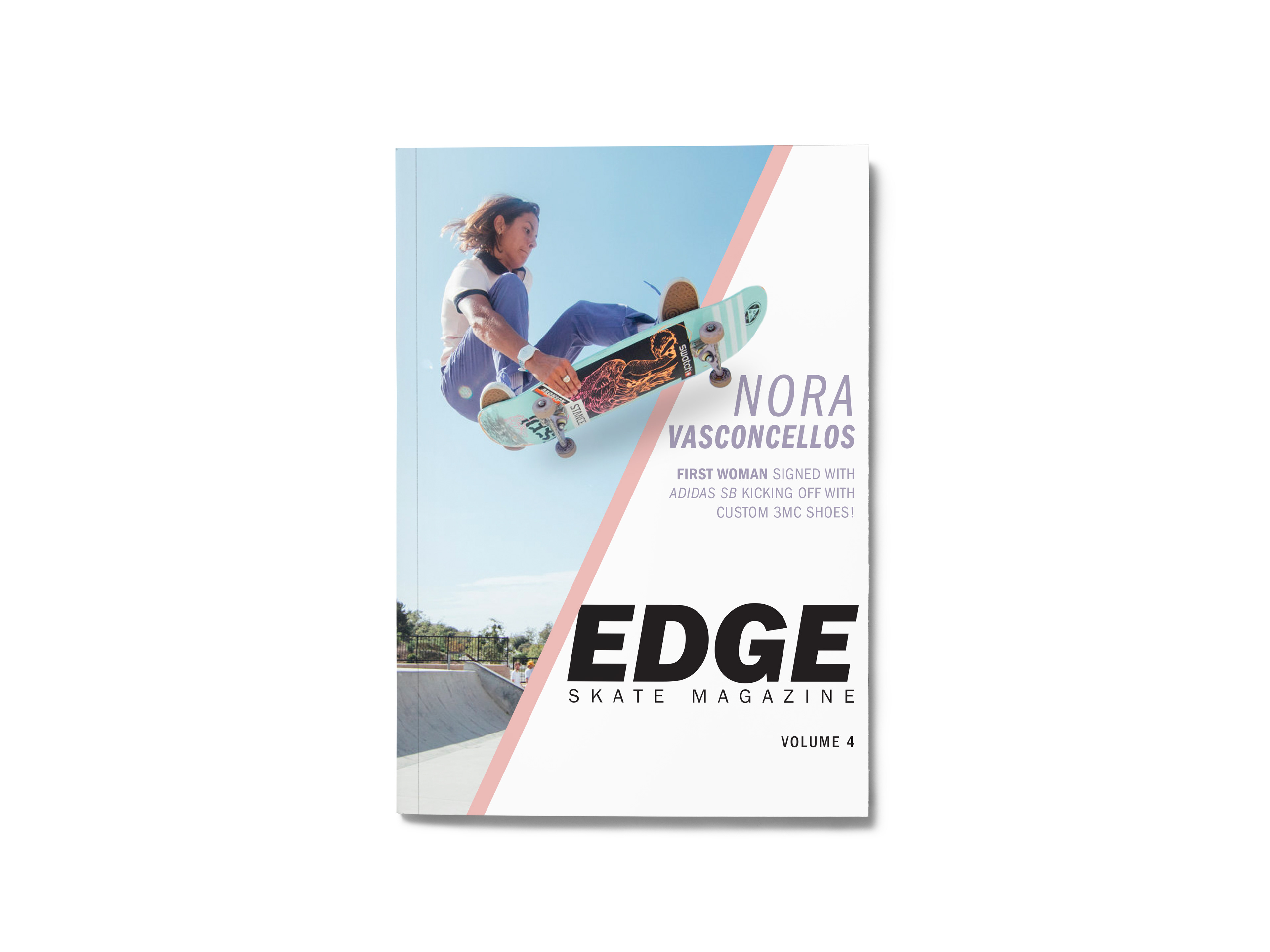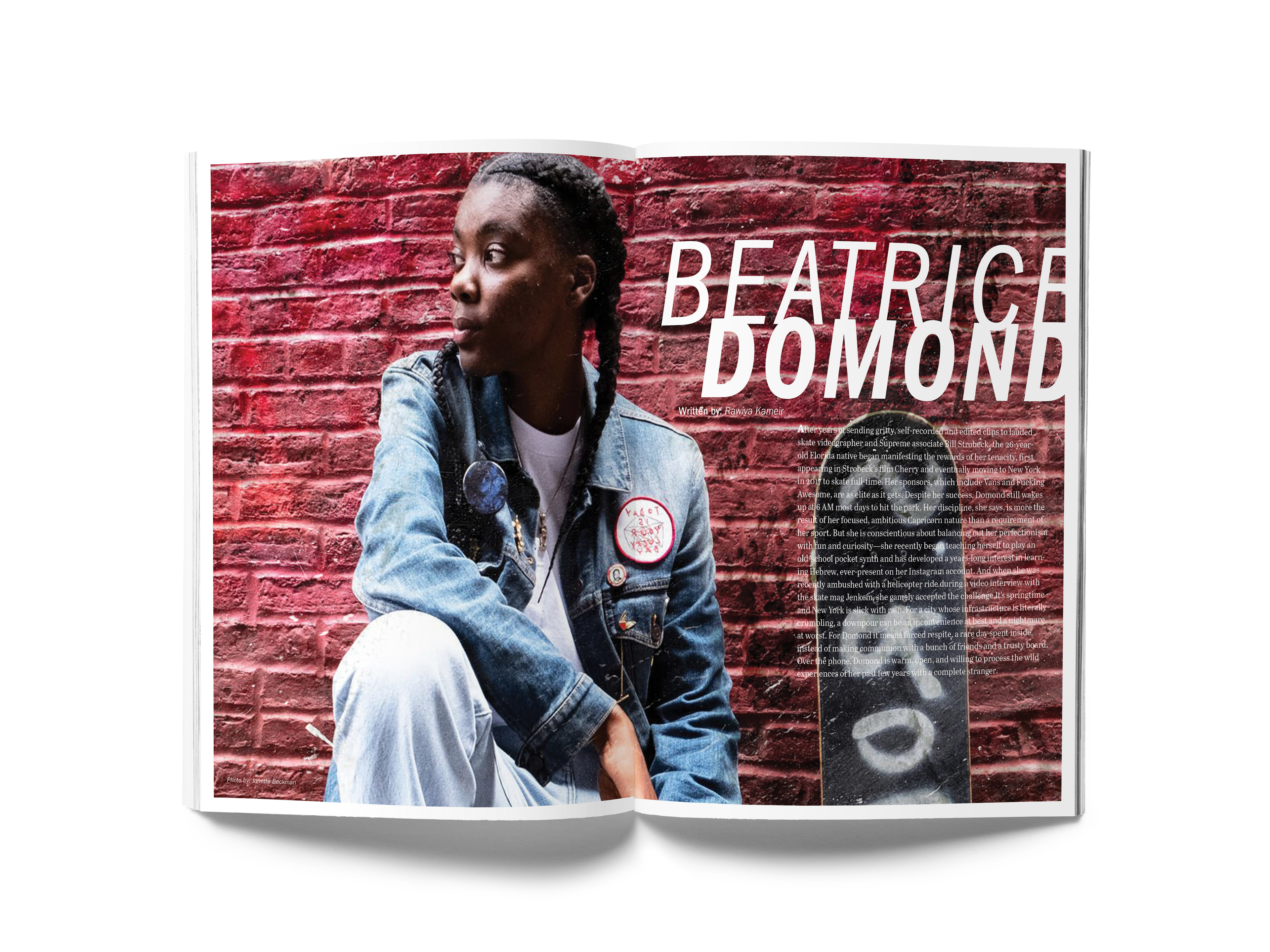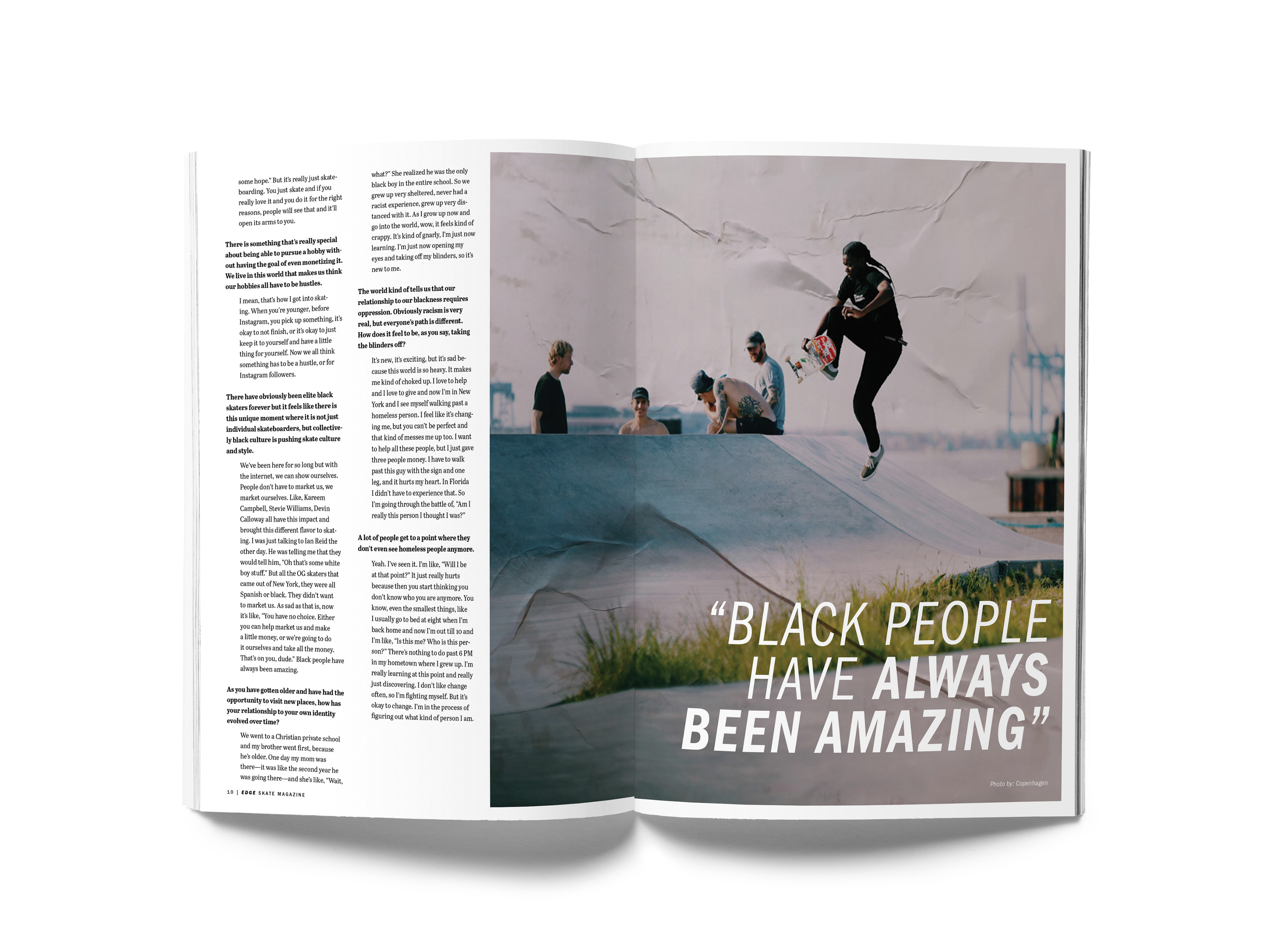 software:
Photoshop & InDesign
description:
Edge Skate Magazine was a class project that explored the process of publication design. Many skate mags that I have come across tend to embody cisgender male skaters. For this magazine I wanted to steer away from one specific group and bring light to the diverse culture of skateboarding.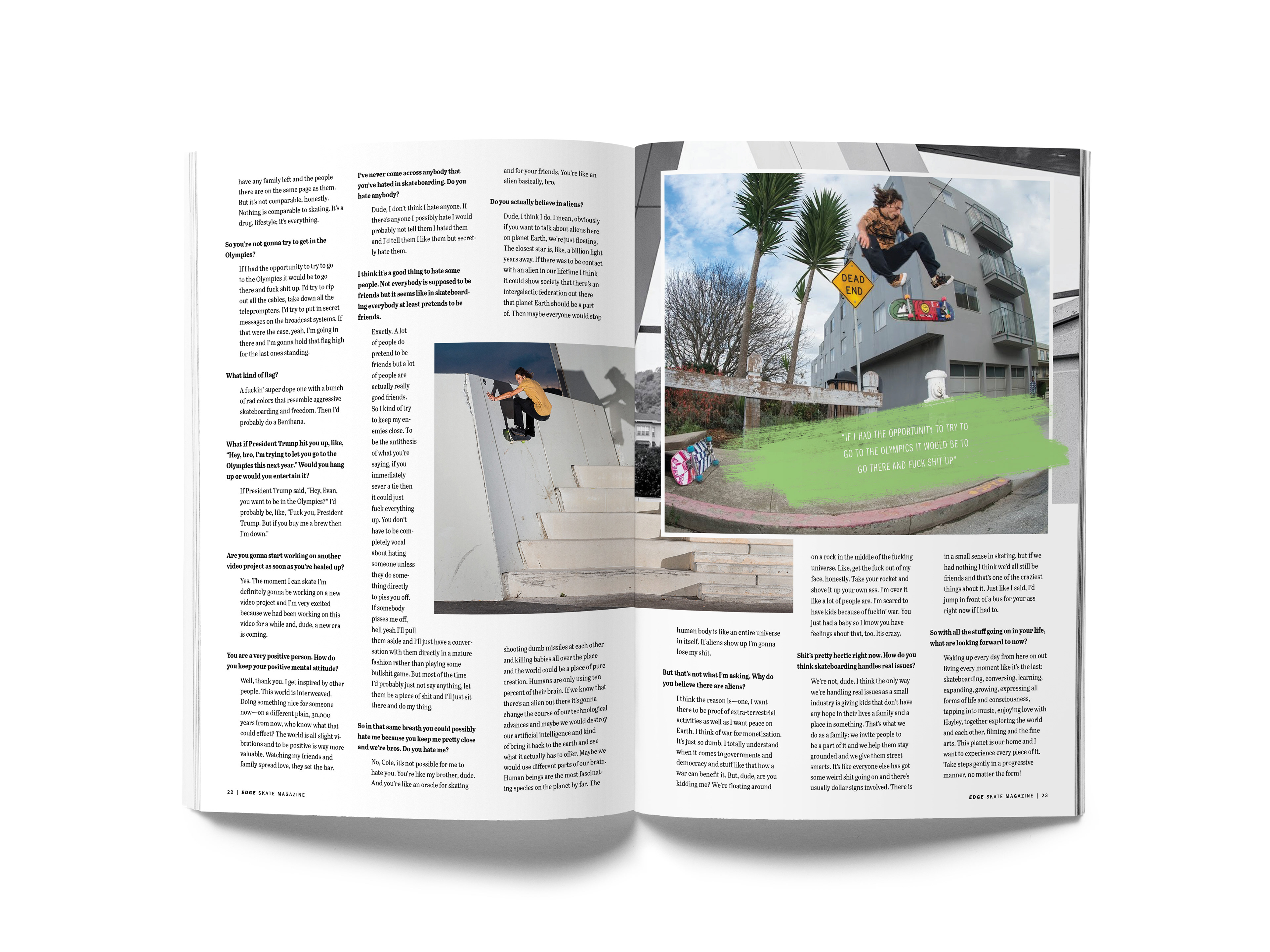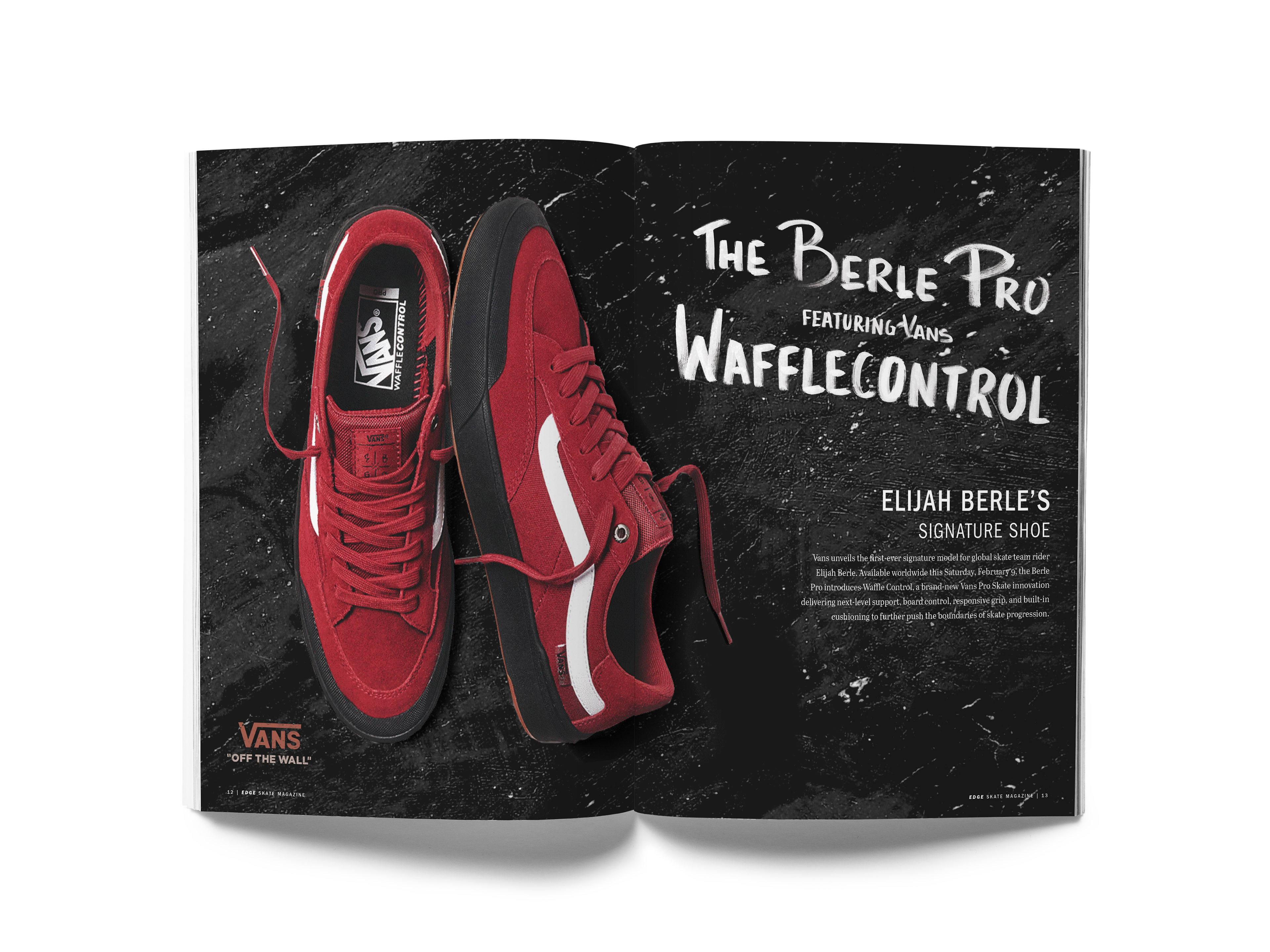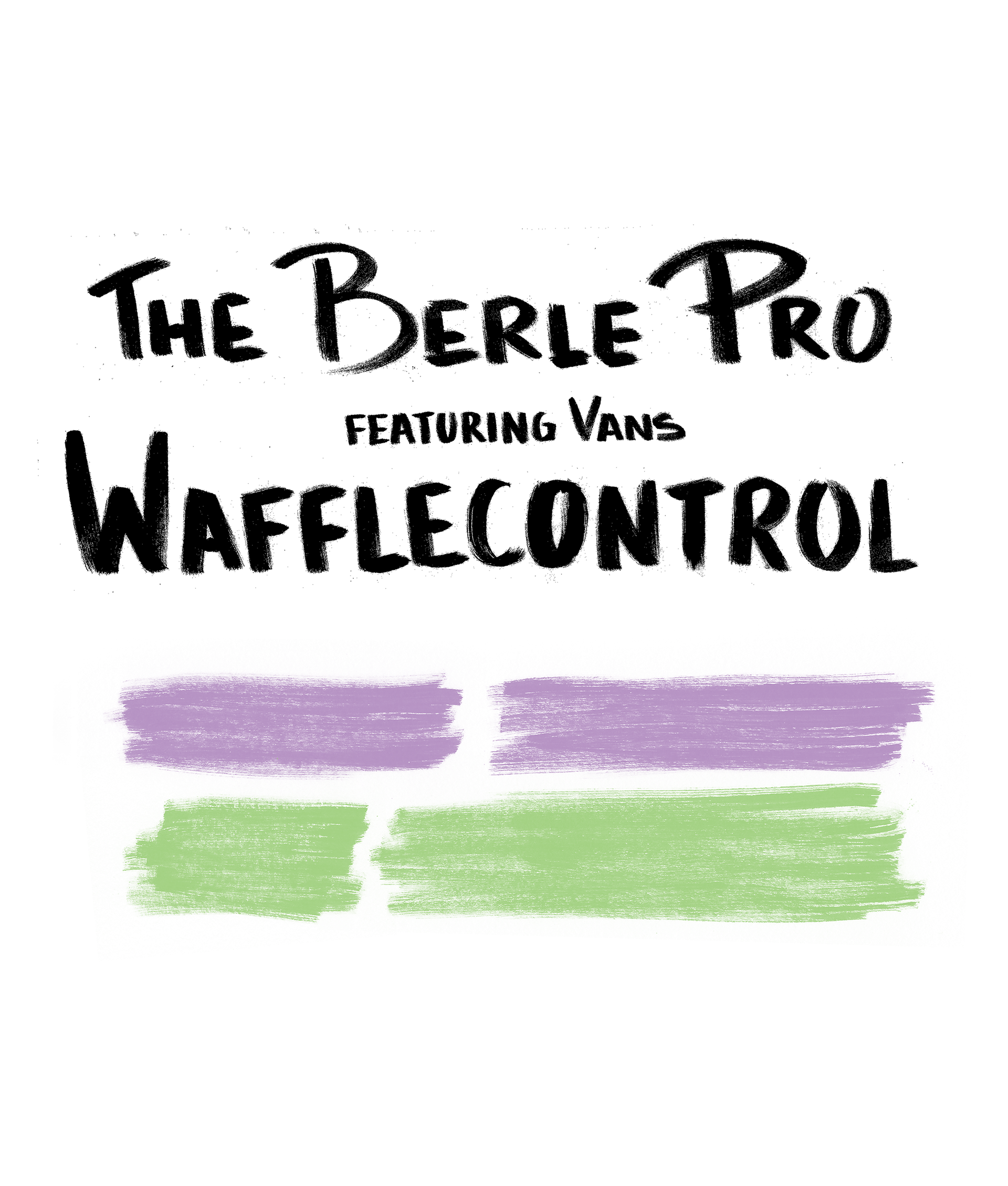 Not only is skateboarding an action sport, it's an art form that embraces everyone's creativity and style. I wanted to incorporate creativity by having hand drawn elements and textures in some areas of the magazine while amplifying that with picture heavy photography. Bold titles are used to depict the "boldness" of skateboarding. This is an independent, no rules sport that takes a lot of risk yet encourages everyone to always keep trying.