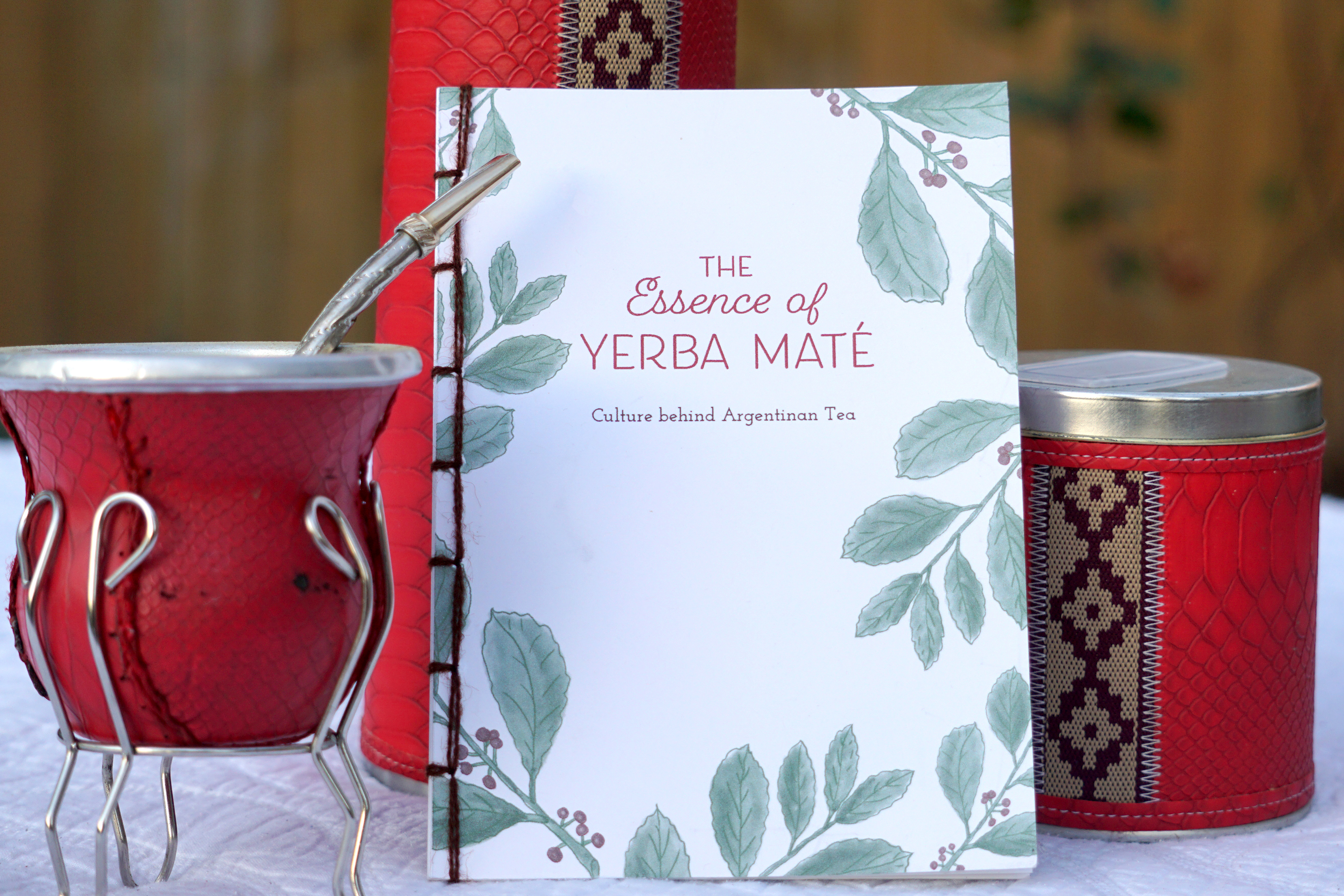 category:
Japanese Bounded Zine
software:
Photoshop & InDesign
description:
Yerba maté is a traditional South American caffeine rich tea. Although this national beverage is consumed by most of South America, this booklet focuses on the Argentinian culture of yerba maté.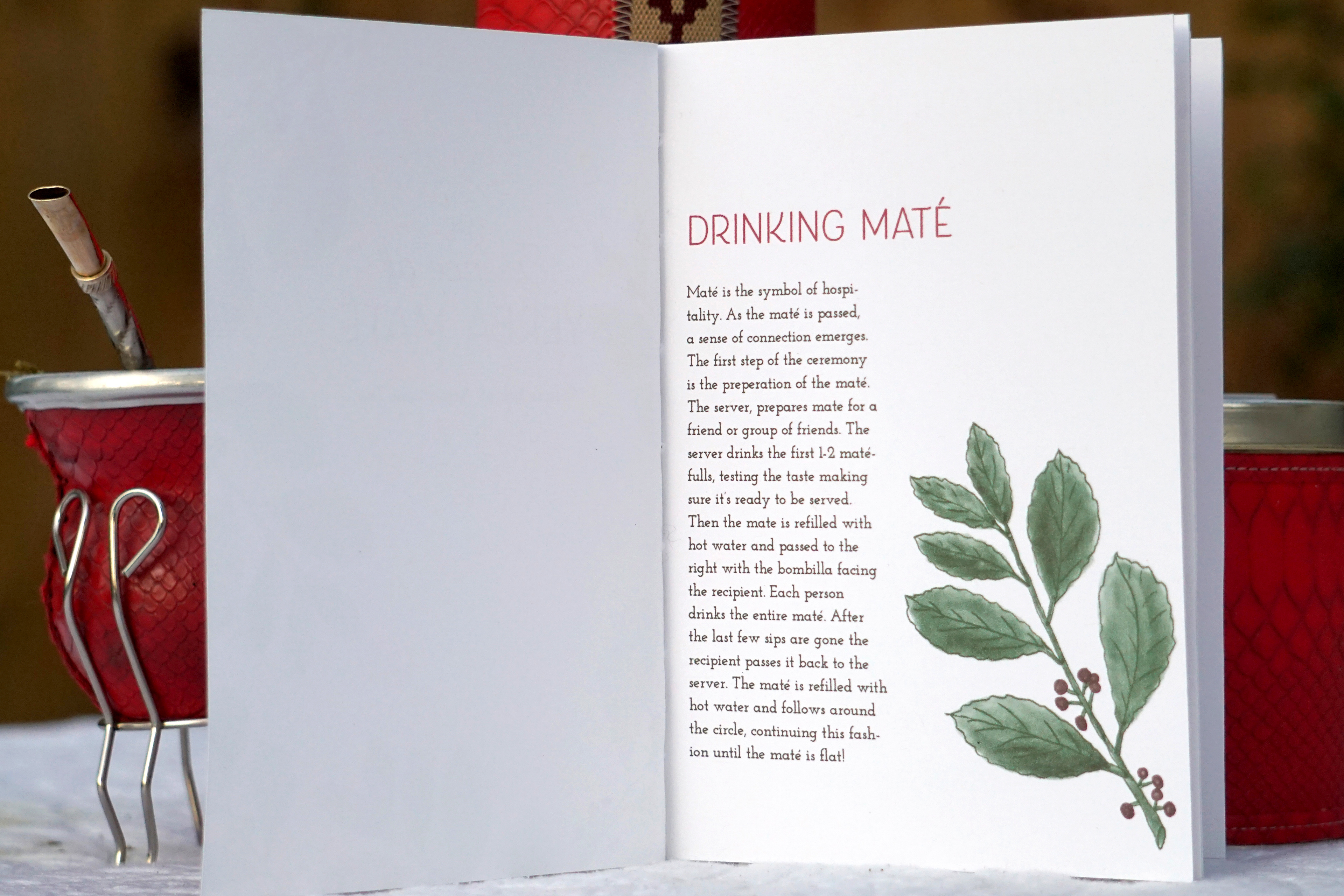 Yerba M

até energy drinks have become a well known, gratifying beverage. It amazes me to see how society popularizes a drink yet doesn't know much of the culture behind it. As an ethnic Argentinian this gave me the great opportunity in sharing their famous national beverage.

 M

até is a time for family and/or friends to come together to share quality time. Making sure the zine 

gave the feeling of hospitality was crucial for me.

The illustrations were done in watercolor to portray the hot water thats needed for drinking maté. The decorative leaves on the front and back cover is the Ilex paraguariensis plant which is dried up to make the yerba!