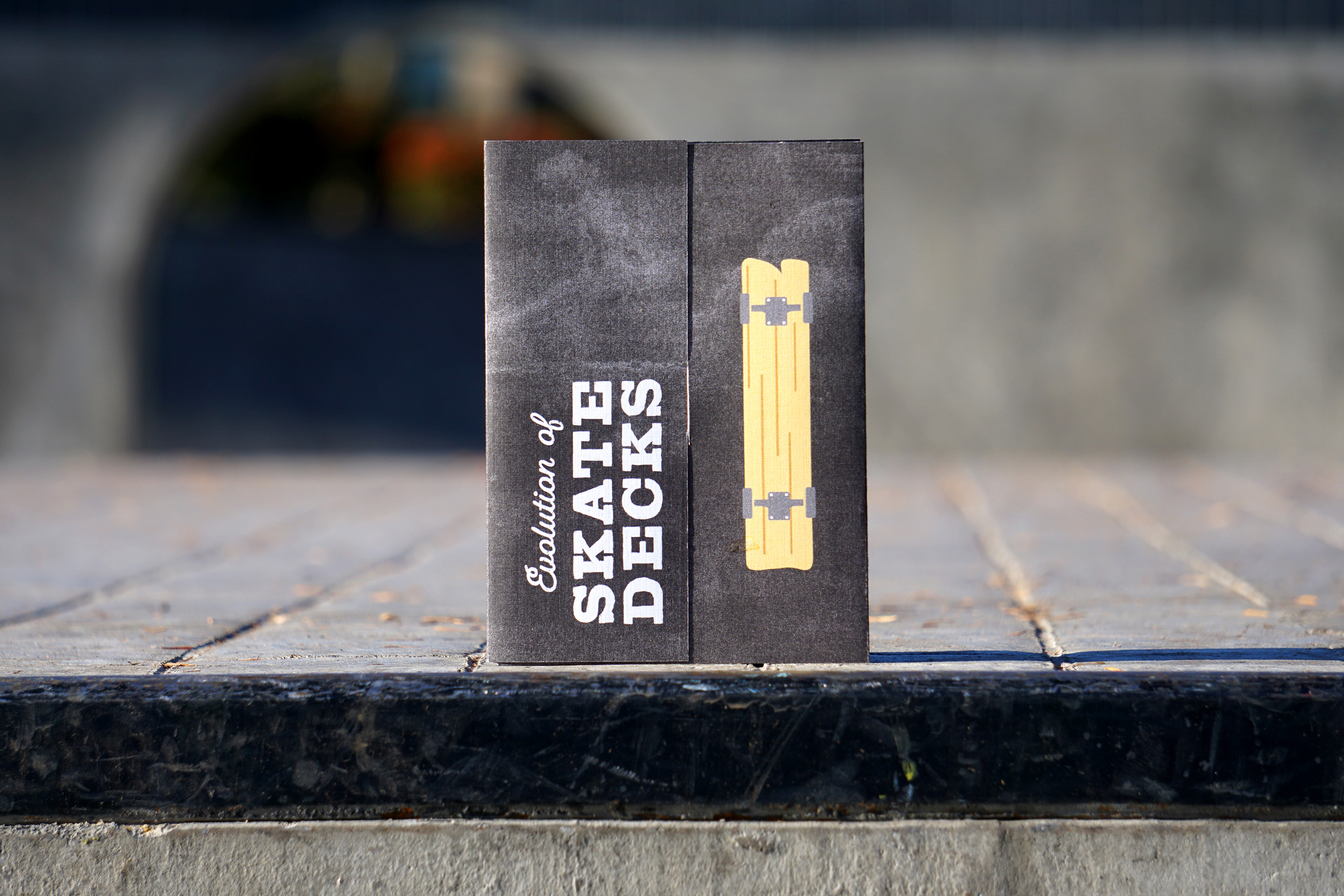 category:
Accordion Booklet 
software:
Illustrator, Photoshop & InDesign
description:
Born in the wake of the 1950's surfing craze, the skateboard has been an omnipresent fixture in America for half a century. This fun little booklet gives a brief history of the skateboard's ongoing evolution. Starting out as a pair of metal roller skate wheels nailed to a plywood board transforming into the famous popsicle stick deck.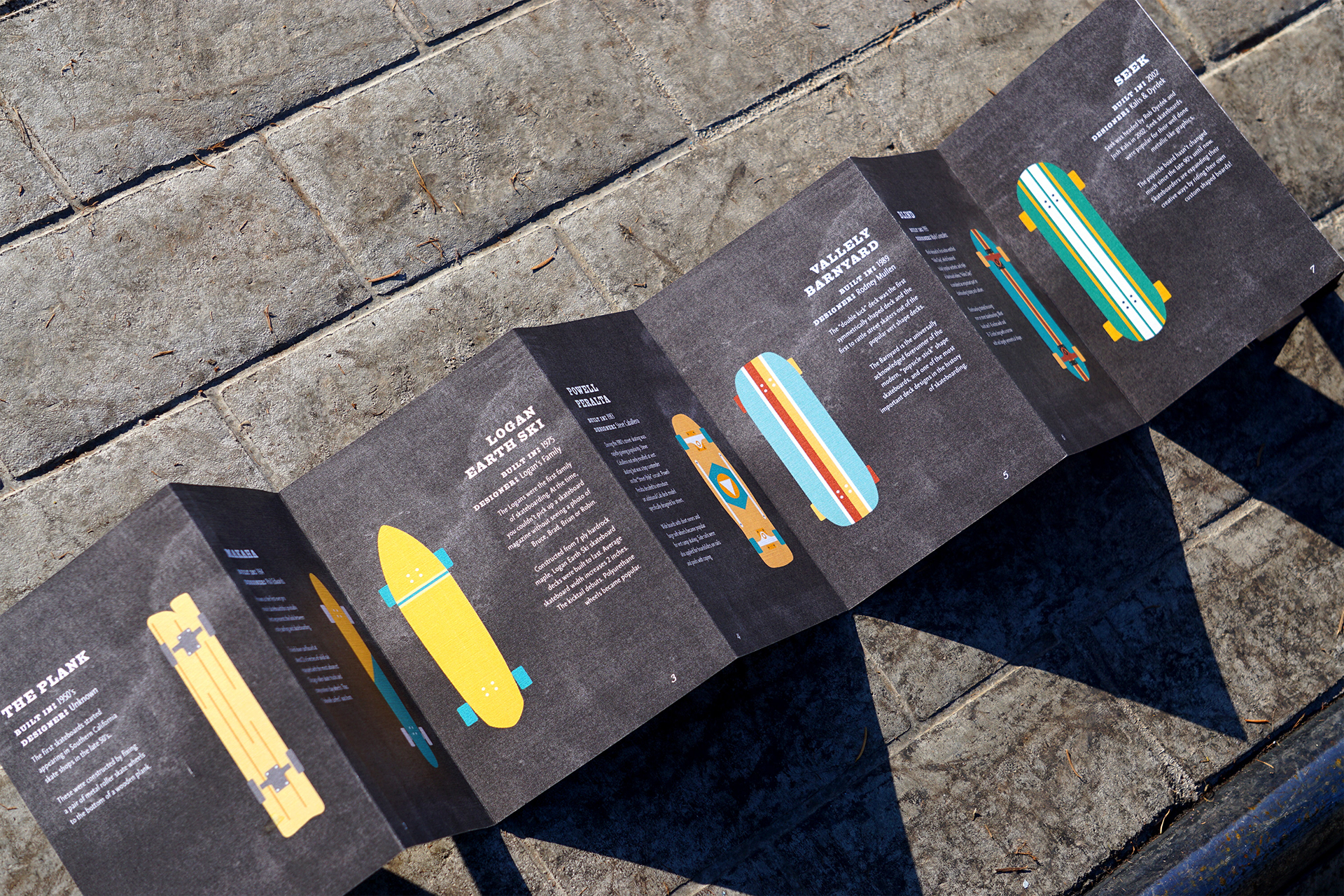 For this project I wanted to explore the history of skateboard decks. Researching and learning how this famous craze began made me realize that the transformation of decks played a huge role in shaping skateboard culture today. In trying to figure out what best captures the unique form of every deck I felt that making a wrap around accordion booklet suited best. Accordion booklets are fun and exciting to read that can then transform into an enjoyable display. This approach helped show important breaking points about decks while keeping it brief and engaging. Once the viewer has finished reading, they can completely open the book and have a nice little front to back layout of decks. The decks were designed in a modern approach that takes a look back at history while keeping them colorful and clean to really stand out. A hand painted texture was used for the background to show the rough style of skating and imply as grip tape. Finally the accordion book was printed on linen cover paper which tied the whole piece together.